2016 Search for Miss Teenage Canada has officially begun!
After several months of waiting and preparing, I finally arriv
ed in Toronto in the afternoon of Sunday, July 17th! Upon arrival at the hotel, I was able to meet and mingle with all of the other girls for a couple hours before settling in with my roommate – Toni-Anne from Saskatchewan!
At 6:30 pm we rode the elevators all the way up to the 12th floor of the Airport Holiday Inn Hotel to attend the Sponsor Party!
The party was … describe the room. Pictures pictures pictures
NUVANGO
Another sponsor I was able to meet Sunday night as well as visit their headquarters was Nuvango! Nuvango specializes in imprinting drawings onto articles of clothing! The apparel is so unique and different from anything else I've ever seen before; and it's so comfy! I know already I'm going to get so much use out of this crop – whether I'm lounging, working out, or roaming the city, my Nuvango wear is going to be my new go-to! Definitely recommend you check out their website –> https://ca.nuvango.com/
#nuvango #nuvangostyle
V.P.I. CANADA
I found my pair of designer sunglasses from our new spons
or V.P.I. Canada – you can purchase your own super cool pair to match mine at: https://www.vpicanada.ca/SUNGLASSES/bolero-round-frame-polarized-sunglasses-613/  – this link will lead you right to the Bolero Round Frame glasses I'm rocking in the picture here! Can't wait to rock these all around Toronto and back home in Alberta!
HASHTAGIO
Hashtagio makes it easy for friends, families, and businesses to keep track of our Miss Teenage Canada experience by simply going onto social media and searching the tag #missteenageCanada2016. It's awesome for us girls as it's almost like a way to see all the amazing memories we've created throughout the week!
SWEETS CANADA
Sam Dhutia from Sweets Canada was another one of the sponsors the party Sunday night! My sweet tooth definitely loved this station as Sam was doing chocolate tastings of all his uniquely flavoured chocolates! I was a little skeptical about trying the dark chocol
ate bad with cranberry and lavender petals but to my surprise, the flavours were the absolute perfect combination! You can find the link to this specific bar if you're looking for something to satisfy your chocolate cravings because let's be honest – we all have them! Sam generously gave each delegate the gourmet chocolate bar of our choice to satisfy our sweet tooth throughout the week! So huge thank you to Sam and everyone at Sweets Canada for your generosity and sweets!
Sweets Canada is on Twitter @SweetsCanadaCA and so is their parent company Q Foods Canada which tweets from @QFoodsCanada
BRADLEE RYALL GOLF ACADEMY
Bradlee Ryall Golf Academy had a super fun booth set up
where we were challenged to putt and achieve a hole in one.. unfortunately I wasn't able to pull that off but don't worry! On Wednesday, July 20th I'll have the opportunity to travel to the golf academy to receive some much needed golf lessons and compete in a one-hole golf game! I'm looking forward to improving my golf game from professionals that teach golf lessons at six golf courses west of Toronto!
UPDATE: I definitely got to improve my skills on Wednesday when we visited Bradlee Ryall Golf Academy. I'm going to use my skills learned from #puttingwithMario to improve my mini golf game, and the final stretch of my golf game. I could say I've almost specialized in chipping when we were #chippingwithJon and have almost got the hang of starting my
game off strong when we were #drivingwithIan!
I also had the pleasure of running into Darrly Sittler and Tiger Williams – two hockey hall of famers who were at the golf course supporting a fundraiser dedicated to the Down Syndrome Association.

ARCHER'S ARENA
Archer's Arena was another one of the sponsors that attended the party we had on Sunday, July 17th. I was encouraged to bring out my inner Katniss playing around and posing with this bow and arrow! Had a blast when we visited Archery Tag in Toronto at Archers Arena on Thursday, July 21st! It was a battlefield during our #gameoffoam! Definitely a highlight!
BATA SHOE MUSEUM
We visited the Bata Shoe Museum on Tuesday, July 19 and it was so amazing! It sounds like the most pageant typical, girly thing to do but it was actually focused on the evolution of shoes throughout history between different cultures and religions. It was really cool learning about the different traditions and reasoning behind all the evolving fashion trends!
@batashoemuseum   and they collect images marked #batashoemuseum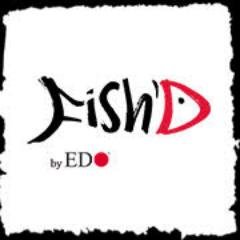 Fishd By EDO
Can't wait to visit Fishd by EDO later in the week! Check them out!
instagram/twitter/facebook: @fishdbyedo
YOGEN FRUZ
Can't wait to receive my $15 coupon to yogen fruz! Frozen yogurt is definitely one of my go to foods – it's healthy😉 and there's always so many different flavour/topping combinations to try that I could never get tired of it! If you're looking for something sweet but healthy, be sure to visit your local yogen fruz, a Canadian born franchise now integrated over 1400 stores in 47 different countries! http://www.yogenfruz.com/
https://www.facebook.com/yogenfruz
https://twitter.com/yogenfruz
https://www.instagram.com/yogenfruz/
Storia PR Inc.
Can't wait to meet Daphna and Karen Nussbaum from Storia PR in Toronto later in the week. From what I've heard, these ladies are responsible for amplifying the media updates we make throughout this week, assuring they reach the biggest audience possible!
https://www.facebook.com/storiapublicrelations
@StoriaPR,  https://twitter.com/StoriaPR
https://www.instagram.com/storiapr/
RIMMEL LONDON
Rimmel London is seems like it has an awesome like of products! Can't wait to find out more about what the have to offer! Find the team on Instagram & Twitter: @rimmelllondoncan, and on Facebook:https://www.facebook.com/RimmelLondonCanada
SALLY HANSEN
Can't wait to visit Sally Hansen and receive samples of some of the products they have to offer!
Website: https://ca.sallyhansen.com/
Instagram & Twitter: @sallyhansenca
ARCHER DENTAL
Good to know there's an awesome line of high-quality hygiene products that are perfect for keeping our teeth nice and pearly white while were away from home and at the Miss Teenage Canada competition!